Locks Change Milton
Milton Locksmith 519-489-2331
Locks Change Milton
How To Install High Security Door Locks:
One of the most important aspects of home security are high security door locks. These locks can be found at just about any hardware store online or off line. Price may vary considerably by brand but all secure door locks have some of the basic components: solid, case-hardened steel cylinder guard, case hardened screws and a bolt that protrudes at least 1 inch from the edge of the door.
Upon purchasing your new door lock you should have noticed a template.
This template should be marked for different door thicknesses. Take the template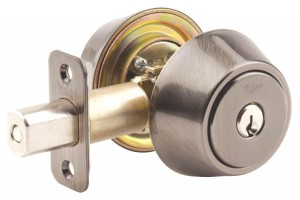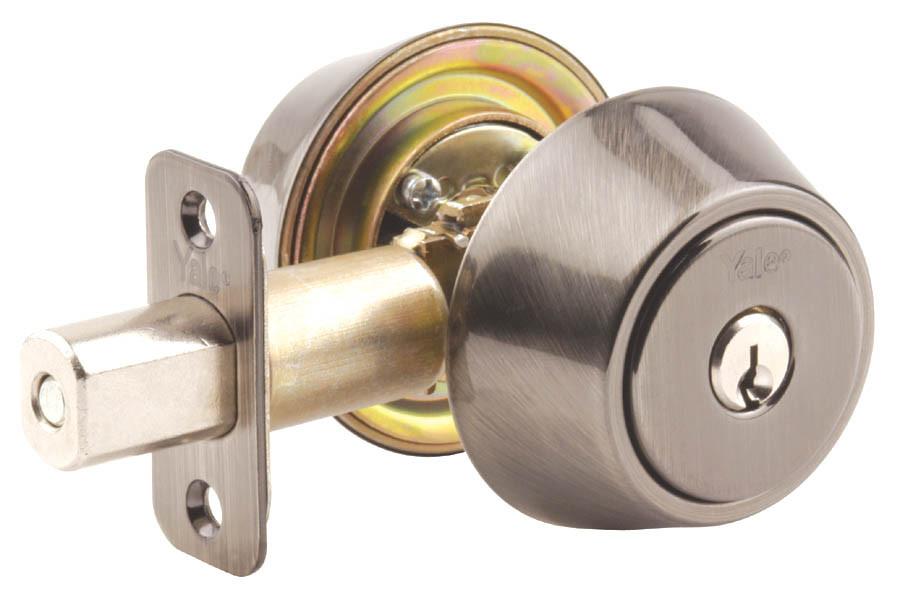 and fold it, make sharp corners along the lines of your door size. You will then position the template about 6 inches above the existing door knob and tape it to the door. Once the template has been taped to the door take a sharp object preferably a nail and mark the bolt hole and a hole for the lock. Once your marks have been made remove the template.
Next simply close the door so that it will remain steady, using an electric drill and a hole saw slowly make the necessary hole in the door. It may be necessary to stop the drill several times as to avoid splintering the wood around the edge of the hole. Be sure once the small bit has pushed through the door go to the other side of the door and finish the hole.
Once you have made the appropriate size hole in the door you will then need to wedge it open.
Using a wood drill make the holes for the lock. Next slide the bolt assembly into the bolt hole. Make sure the bolt assembly is flush and mark the outline of the face plate. Using a chisel cut out a hole for the face plate. Be sure to chisel just enough area for the face plate. Attach the face plate and move on to the final steps.
It's time now to insert the drive bar into its rightful place, keep in mind the drive bar may be too large so cutting may be necessary. Insert the guide bar and then the lock assembly. If the drive bar doesn't want to turn rotate the assembly 180 degrees. If the rotation allows the drive bar to turn freely remove the lock assembly and install the retaining plate. Replace the lock assembly and using the available screws tighten your lock into place.
Service Areas
Locks Repair and Replacement Provide 24 Hour Services to Ontario areas including:
North York | Mississauga | Milton | Richmond Hill | Brampton | Etobicoke | Oakville | Scarborough | Vaughan | Thornhill |Cambridge | Guelph | Kitchener | Toronto | Hamilton | Waterdown | Caledonia | Burlington | Woodstock | New Hamburg | Waterloo and more..