Xpress Kitchener Locksmith Provide 24/7 Locksmith Service in Kitchener Waterloo area
Call us at: (519) 489-2331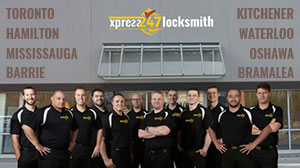 Xpress Kitchener Locksmith has an experienced team of Locksmiths on call 24 hours a day, 7 days per week including nights, weekends and holidays. In the event of an emergency, please call us and one of our professional locksmiths will be dispatched immediately to assist you with your problem.
Xpress Locksmith Services is insured in compliance with the regulations in your cite. We can answer any question about your auto, home, or commercial
security.
We also have the right type of hardware and systems to help you protect your assets. We are prepared to give you unique solutions for your specific needs and we work within your budget to tailor a plan, just for you. And remember, our customer service is second to none! We are the known leader, placing us far ahead of the competition. In addition, we can assist you with changing out your locks, re-keying your home, installing safes, unlocking your vehicle and making keys for your car, home or business. We are the only locksmith service you will ever need to call. We have helped thousands of clients in all types of situations. Our goal is to provide quick and efficient service for you, your family or business.
We proudly service the Car/House Lockout Service needs of customers in Waterloo, Kitchener, Guelph, Cambridge, Wellesley, Elmira, Elora, St. Jacobs, Stratford, Paris, St. Marys, New Hamburg, Brantford, Woodstock and London Ontario area Call 24/7 at (519)- 489-2331 or Free Call (866) 350-4614.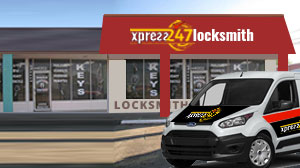 You may call our professional customer service representatives anytime at (866) 350-4614. You will not be disappointed. And remember, all work is guaranteed to your complete satisfaction and no less.