Call now (866) 350- 4614 to schedule a no obligation appointment with one of our professional – Locksmith.
Xpress Locksmith – A Local Toronto Locksmith Company
Professional Locksmith in Toronto, ON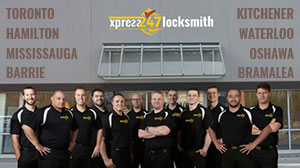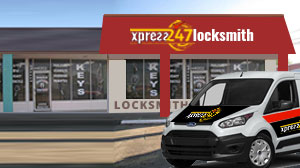 Xpress Locksmith is a certified Locksmith and proudly service the customers in Waterloo, Kitchener, Guelph, Wellesley, Elmira, Elora, St. Jacobs, Stratford, Paris, St. Marys, New Hamburg, Brantford, Woodstock, Toronto, Mississauga, Richmond Hill, Tohrnhill, Oakville, Newmarket, Brampton, Bolton and London Ontario area with high technology services that provides door lock repair, keyless entry, access control, master key system, high security commercial locks and emergency assistance.
Xpress Locksmith is a full service locksmith company in the greater Toronto Area and Service also the Waterloo, Kitchener, Cambridge and Guelph area we are locally owned and operated. Our locksmith technicians are fully insured and licensed to provide locksmith services. Our goal is to keep you safe and secure and solve any lock issue you may have. From the moment you pick up the phone to call us for assistance, you are becoming a valued customer and we will provide you the best service and make sure you are 100% satisfied. Our future with you is important to us, that's why we offer special discounts and rates for your next experience with our company.
We provide the following locksmith services:
*    Lock Rekeying Service
*    Re-keying Services


*    Lock Installation
*    Lock Repair
*    Residential Locksmith
*    Home Lock-out Services
*    Master Key  System
*    Keypad Door Lock
*    Re-Keying Locks
*    Office Lock-out
*    Local Locksmith
*    Commercial Locksmith
*    Key Replacement
*    Lock Change
*    Broken Key Extraction,
*    Emergency Door Unlock
*    Security Camera Installation,
*    High Security Lock Installation
*    Panic Push Bar Alarm
*    File Cabinet Locks
*    Door Closer Repair
*    Detex Alarm Lock
24 Hour Emergency Locksmith & Roadside Assistance
Locking yourself out of your car or home can be very frustrating. You are probably late for work or thinking about missing your flight! So, if you've accidentally forgotten your keys in the house or have gone out to warm up your car before going to work without your key, you've probably thought to yourself, "what now?" Xpress Locksmith can definitely assist you. Xpress Locksmith will show up at your location ASAP, so you can continue your day. We can unlock your car, trunk, or glove box and also make you a key on site. For homes, 99% of the time, we can pick your lock and cut a key to prevent you from losing your house keys. It doesn't matter if its raining, snowing, or way too hot outside, we'll be there for you! Xpress Locksmith of GTA Ontario is a certified Toronto Locksmith and with that said, we always check for ID before we unlock your car, home, or business to make sure you own the property. Our technicians also provide roadside assistance and operate 24 hours. We offer emergency lockout services even after business hours in the greater Toronto Area, ON and Barrie, Newmarket, Richmond Hill, Markham, Mississauga, Oakville, Waterloo, Kitchener, Guelph, Cambridge and Brantford Ontario. Our locksmiths are highly skilled and fully insured. Remember, we are only one phone call away, and you can call our team for help anytime, and we will go anywhere in the GTA. Feel free to give us a call and speak with a professional 24 hour locksmith for immediate help.
Household Locksmith- Door Locks
Most of locks for the residential industry can fit into your door, but how will you know what is the right lock to install on your door? There are 2 common locks for homes, Kwikset and Schlage. Some of the back doors in some houses have a window, and in that case Xpress Locksmith highly recommend to install a double side deadbolt lock instead of a single side lock, so you can have keys to lock and unlock the door from both sides. The reason for that is to prevent immediate access to your house in case someone tries to bust the window and get in. Our Xpress Locksmith carries all the lock brands you may need for installation. If you want to keep your old locks and only change the keys, our technician can all of the locks on the same key and make sure everything works properly. Xpress Locksmith provide the following brands – Kwikset, Schlage, Yale, Weiser, Ilco, Baldwin, and more. Our professionals can fix broken keys in the lock, replace doorknobs and deadbolt cylinder locks, patio door locks and garage door locks. Visit our residential page to get more information for other services Xpress Locksmith in Toronto offer.
Commercial Products, Keys & Locks Services
If you own a business or manage a store in the greater GTA, ON, you definitely want to secure your place with quality high security commercial locks. How would you know how to choose the right lock without asking Our Commercial Locksmith in GTA? A lock can have 5, 6, or 7 pins that our locksmiths provide at your location. We highly recommend to have 6 or 7 pins lock for better security. Xpress Locksmith can help you choose a good lock and show you how to it works, including keypad locks and access control system. We re-key locks, service master key system, change and install any lock you may need for your business. Feel free to ask our Xpress locksmith on site. We will help you achieve your goals by having the best lock on the door. Xpress Lock & Security has the following commercial lock brands: Best, Falcon, ASSA, Sargent, Corbin Russwin, Mul-T-Lock, Detex alarm lock. We do panic bar installation, install commercial deadbolt locks, lever handles, Yale mortise cylinder locks, push bar alarm locks, interchangeable core cylinders and door closers. Visit our Commercial page to learn more about our commercial services in GTA, ON area.