Locksmith Etobicoke
24/7 Locksmith Service in Etobicoke
24/7 Xpress Locksmith Etobicoke was founded to help people get back to their lives quickly and easily. We understand how frustrating it can be to be locked out of your car or home, so we provide 24 hour locksmith services to the Etobicoke area.
We offer top notch professional locksmith services in the Etobicoke area. Whether you're locked out of your home, locked out of your car, or have another emergency locksmith need, we're here to help!
 24/7 Services in Etobicoke
In an effort to serve you better, we offer 24 hour locksmith services to all of the Etobicoke area. If you find yourself in a tough spot late at night or early in the morning, we are available to assist you. We have a passion for helping our customers when they need us most. No matter if you live on the north Side of Etobicoke or the east side, our Etobicoke locksmiths can help you out 24 hours a day.
Emergency Response Times
Our efficiency and expertise enable us to have some of the fastest response times around! Even as fast 15-30 minutes! We know it's important to get you up and going fast, so we have designed our responses to handle any Etobicoke locksmith emergency fast.
When you don't have access to your vehicle or are unable to enter your home, we understand your safety could be at risk or you may have other health concerns. We are always ready to help you quickly! Regardless of where you live in Etobicoke, we can quickly assist you with your Locksmith need.  Check our Etobicoke Locksmith Google+ page to see what others say about us!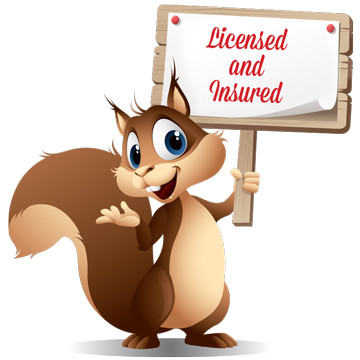 Give us a call now at (416) 848-1109 to take advantage of our 15-30 minute response times!
Locksmith Etobicoke We provide the following Locksmith Etobicoke services. To learn if we can help with your specific need, call us now at (416) 848-1109.
Automotive Locksmith
We offer services to get your car or motorcycle back on the road quickly and easily. Whether you need us to rekey, repair or replace your ignition, we can solve your needs immediately. We also offer other automotive locksmith services if you locked your keys in your car. Learn more about our Etobicoke car locksmiths here.
Residential Locksmith
We also offer locksmith services to help you get back into your residence should you find yourself locked out. Safely and effectively get back inside your home with our services in Etobicoke. Have a question? Learn more about our home locksmith services here.
24/7 Emergency Locksmith Etobicoke
Have an emergency need for our professional locksmith services in Etobicoke? Call us immediately at (416) 848-1109 for some of the fastest response times around! We pride ourselves at 24/7 Xpres Locksmith on getting you back up and running fast and safely. Call us now because we are ready to get you back on track in as fast as 15-30 minutes!
Why Our Etobicoke Locksmiths?
We offer prompt and Xpress locksmith services to the Etobicoke area with confidence. It's our priority to offer superior locksmith services along with top notch customer service. Your satisfaction is of the up-most importance to us.
Being locked out of your car or home can really be frustrating, that's why we feel it's important to see your emergency locksmith need as more than just keys and locks, but as a way to help each other in tough situations. These are the core values our locksmiths in Etobicoke hold when they execute their 24/7 locksmith services.
If you would like to learn more about how our 24 hour locksmith in Etobicoke can help, give us a call at (416) 848-1109.
We offer professional locksmith services to the ENTIRE Toronto area. If you are located outside of Etobicoke, Toronto we would still like to help! We drive to you! So no matter where you need a  Locksmith Etobicoke, we can absolutely help! Simply call us at (416) 848-1109.