Emergency Locksmith Barrie
CALL US NOW 24/7 LOCKSMITH  (416) 848-1109
We serve  the Barrie, Ontario, and the GTA area
It's frustrating, dangerous and it happen to you now! You're locked out of your house, auto or business and have to get in. We Can Help !!!
Our experienced professional locksmiths are trained to handle all types of emergency locksmith calls whether if it's for commercial, residential, Business or automotive Xpress Emergency Locksmith Barrie does it all!
Professional training combined with the use of locksmith specialist tools and equipment ensures that our locksmiths work professionally and efficiently, keeping high customer service and affordable prices, all work carried out is guaranteed, both on parts and labor.
Our trucks are fully equipped for complete
service in every emergency locksmith call.
*    24hr Emergency Lockouts / Openings

*    Automobile / Car Entry
*    Open Filing Cabinets
*    Open Mailboxes locks
*    Burglary / Break in Repairs
*    Open locked car door / Trunk / fuel door
*    Open locked / Stuck garage door
*    Open automatic driveway gates
*    Open / Repair any type of safe
*    Open High security locks
*    Emergency 24/7 lockout service
Call us 24/7 at Emergency Locksmith Barrie



Urgent lock problems can be overwhelming and stressful. If you're looking for a reliable company that can provide you with A+ emergency locksmith service in the Barrie area, we are available to help you out. We cater to the emergency locksmith needs of home, business and auto owners in the Barrie and the GTA, ONTARIO. If you need responsive emergency locksmith assistance, we are available to come to your rescue. We're open 24/7 If you need emergency service late at night, you can always turn to our trained and highly experienced staff members.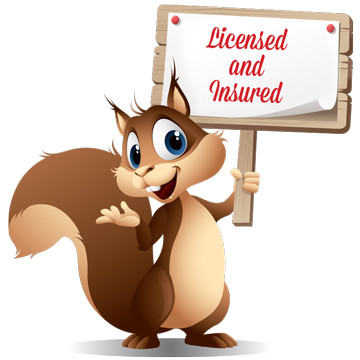 We have many specialties here. If you need assistance with door and window locks, we can service you. We're also experts in composite safes, burglar safes, wall safes, jewelry safes, in-floor safes, gun safes, fire safes and data safes. If you keep a cash box hidden in a discreet location in your residence and are unable to unlock it for any reason, you can call us for assistance. Our staff members truly know safes. They're also extremely knowledgeable regarding both auto door openers and access control deadbolts. If you want professional assistance from locksmiths who are seasoned, trustworthy, honest and detail-oriented, working with our local company should be a wonderful and intelligent choice for you.
If you have a pressing lock issue, there's no need to freak out. Calling our company to set up emergency assistance is always a practical and efficient solution. We're proud of our highly responsive and swift locksmith services. If you constantly feel frustrated by locksmith companies that are slow and that have problematic communication policies, you'll fall in love with the pure convenience we can offer you. Our skilled locksmiths go above and beyond to make sure that our customers get the convenience and comfort they deserve.
There are several different locksmith companies in the Barrie, Ontario, area which claim to give you the best quality service available. The problem is most times the service provided falls well short of the promises they have made.
When you are stranded or in need of good quality security, the last thing you need is to waste your time on services which cannot live up to the promises they make. This is why it is important to look for certain standards in the locksmith company you choose to provide you service.
Best Source Emergency Locksmith Barrie
The best source for Emergency Locksmith Barrie services is Xpress Locksmith. This locksmith has mobile service centers which can dispatched to the location of your emergency 24/7.
You will enjoy rapid response to your call because the licensed, bonded and insured technicians are on call at all times. You will be provided with great service which is backed by a 100% client satisfaction guarantee. Xpress Locksmith is familiar with bypassing, repairing and installing most any security system.
Because the focus is on giving you the best possible service, if they cannot provide you with the service you need for your security system, they will recommend a locksmith who can give you the service you need.
Emergency Residential Locksmith Services

– Call (416) 848-1109
There are two main reasons why you would need Xpress Emergency Locksmith Barrie at your home. You may find yourself locked out of the home, or you may have just experienced a break-in. If you find yourself locked out of the home, you want a service which will be licensed, bonded and insured to make sure they will not cause any damage while helping you to gain access to your home.
If you have suffered a break-in, you want a service which will be able to provide you with high quality security replacements right away. This will help you to be able to go to sleep the same night as the break-in.
Emergency Commercial Locksmith Services

– Call (416) 848-1109
Just like in the home, the two main reasons why you would need Xpress Emergency Locksmith Barrie services is due to being locked out and a break-in. The differences are usually in the types of security systems which are being used. The locksmith you call should be familiar with the professional security systems. If there has been a break-in, they should be able to analyze the system to find if there are any flaws, malfunctions or damages in the system. They should then be able to fix the problem before the business is locked back up.
Emergency Automotive Locksmith Services

–

Call (416) 848-1109
There are three reasons why you may need Xpress emergency locksmith services for your vehicle.
You may have locked your keys in the car, have a malfunctioning lock, or have a broken key.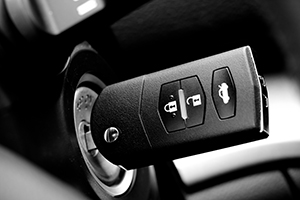 The locksmith you call should be able to handle all of these problems on location. There is no need to tow the vehicle to a shop if the service can be completed right where the vehicle is. This will save you time and money so you can get on with your life.
We are known for our highly affordable locksmith services. If you're hesitant to call for emergency lock assistance due to price fears, we can give you a lot of peace of mind. When you need budget-friendly locksmith assistance in the beautiful Barrie Area region, no other company can even touch us. Our loyal customers absolutely love our fantastic and dependable rates. Call us today to receive some more information.
So give us a call today for an immediate, dependable and honest Locksmith service provider in Local Barrie locksmith Area! Call (416) 848-1109