Xpress Locksmith Provide 24 Hour Locksmith Burlington
Xpress Locksmiths is here for you! We can help you with any locksmith service in Ontario area. Please call us at (866) 350-4614

Are you trying to find a locksmith in Burlington ON, because you lost your keys? Let us take care of your needs no matter where you're located in the city!
Our professionally trained technicians from Burlington Locksmith are seasoned experts and conduct numerous on-site locksmith duties with speed and accuracy. Whether you locked your keys in your car around Burlington or you lost your house key in Hamilton, trust us to get the job done right in and fast.
Some other neighborhoods we serve include:
* Hamilton ON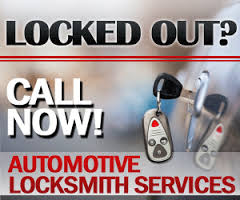 * Dundas ON
* Stoney creek ON
* Milton ON
* Oakville ON
* Brantford ON
* Brant ON
* And all surrounding areas
We specialize in all types of locksmith services like car key retrieval, re-keying doorknobs, opening safes and much more! And as an added bonus, our company is open around the clock – 24 hours a day, 7 days a week because locksmith emergencies can happen whenever. Additionally, you can expect our technicians to arrive at your location within 25 minutes because time is crucial and we pride ourselves on fast service.
Even if you don't have a locksmith emergency in Burlington but would like to set up an appointment for security enhancements on your property, we will be more than happy to swap out locks, re-key existing entries as well as address commercial locking needs. Give us a call anytime for locksmith service and to find out our full range of capabilities at (866) 350-4614
We are the best 24 hour locksmith in Burlington that provides you with a fast response time.
Our skilled locksmith technicians are waiting around the clock to respond to your emergency no matter where you are in the city.
We will immediately send out a mobile response unit to your exact location that will provide you with the assistance you need.
Burlington Locksmith aims to satisfy every customer and we will provide you with a FREE estimate at the time of your call.
Being one of the only 24 hour locksmiths in Burlington, we offer our customers peace of mind by having our team available any time of day or night because we want to get you back on your way quickly and safely.
Our professional technicians can handle a wide variety of locksmith services ranging from key programming, to high security locks, to re-keying and more. Burlington Locksmith is the company to trust for reliable and dependable service, no matter what time it is.

Contact us @ (866) 350-4614 for emergency or 24 hour locksmith services – we are waiting for your call!