Xpress Locksmith Provide 24/7 Car Lockout Services In Kitchener Ontario Call For (519) 489-2331
Locksmith Kitchener Ontario – 24 Hour Lockout Service
The Basics Behind Lockout Services at Locksmith Waterloo A vehicle's security system is essential in protecting you and your vehicle from theft. Security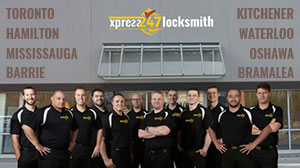 system components include alarms, keys, locks, keyless entry remotes, and remote car starters. Different brands and types of cars have varying degrees of security, but every car on the market comes equipped with a set of locks. There are several different categories of automotive locks: manual or automatic, centrally or individually operated, child safety locks, and many more. Keeping your car locked helps keep it safe, but it is often easy to lock yourself out by closing the door with your keys still inside the vehicle. If you attempt to get back into your car using a coat hanger or similar item, you may set off an alarm or damage your car and have to pay for both a lockout and a repair of the damaged item. Car lockout services are the best way to get back into your car.
Why Should You Have Lockout Services Performed By Us? When you find yourself locked out of your own vehicle, don't hesitate to give us a call at (519)- 489-2331 or Free Call (866) 350-4614. Self attempts to enter your vehicle with coat hangers, paper clips, or other makeshift tools can damage your vehicle. We have advanced equipment that will easily grant us access and allow us to return your keys to you. When you're locked out, let us send our knowledgeable staff members to help you with your specific lockout situation. We strive to have a swift response time, and we offer competitive rates for our lockout services. You can also rest easy knowing our staff will use the right tools to enter your vehicle. We treat all of our customers with professionalism, so the next time you get locked out of your car, remember our name.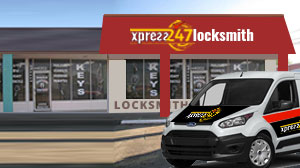 Car Lockout Services In Kitchener
We proudly service the Car/House Lockout Service needs of customers in Waterloo, Kitchener, Guelph, Cambridge, Wellesley, Elmira, Elora, St. Jacobs, Stratford, Paris, St. Marys, New Hamburg, Brantford, Woodstock and London Ontario area Call 24/7 at (519)- 489-2331 or Free Call (866) 350-4614.